Do It (Mostly) Yourself Sleep Solutions
Are you trying to learn about your baby's sleep only to be confused about how to apply information to your own situation?
(Have you noticed that many books and websites contradict one another? Don't you find that to be SO frustrating?)
When information contradicts each other, it's extremely confusing and frustrating!

And, the frustrating thing is you don't know which advice applies to your situation and which doesn't. You know the answer is there somewhere, but how can you apply it to your baby or toddler?

Despite how many hours you may spend reading and researching, your baby may continue to wake up at night or refuse to nap!

So, how do you figure out how to apply what you've learned to your situation?

Have you ever done a jigsaw puzzle? A piece looks like the right shape and the right color, but when you go to plug it in, it doesn't fit! When you get better at puzzles, you start to recognize the right piece faster and more often the first time.

Choosing the right approach for your baby is a lot like doing a jigsaw puzzle.

If you don't find the right piece, it doesn't fit. But, how are you going to learn to pick out the right piece?
Introducing The VIP Membership Program from The Baby Sleep Site®
The VIP Membership Program is a premium resource that enables you to sift through the contradictory advice, apply what you have learned to your situation, and get help from a sleep consultant at the fraction of the price of a one-on-one consultation.

The ways you handle your child's sleep challenges are as unique as you are – and the way that you teach your baby or toddler to sleep should be unique, too! That's why we offer choices that best fit your needs. Our do-it-yourself sleep coaching resources are perfect for parents who feel confident about tackling sleep problems (mostly) on their own but need some guidance.

The most important thing we recognize here at The Baby Sleep Site® is that no parent and no child are exactly the same. Your baby might love naps but refuse to sleep for longer than a few hours at night. Your toddler might be the exact opposite; refusing to close her eyes during the daylight hours only to sleep well beyond her wake-up call the next morning. And, of course, your situation is unique, too. Whether you're a busy working parent or a stay-at-home mom who relies on online support groups to get through the day, the way you parent and the way you react to your child's sleep schedule are as unique as you are.

Of course, the second most important thing we recognize is that everyone – babies, toddlers, and parents – should be getting some of that hard-earned sleep! That's why the VIP Members Area provides access to everything you need to successfully integrate healthy, happy sleep schedules into your lifestyle. This comprehensive service has everything you need to create a customized plan for you and your family. It can be used in conjunction with your personalized sleep consultations or as your own private resource for sleep solutions.
What is the VIP Members Area? And how can it help you?
Here is just a tiny preview of what's in the VIP Members Area.
Grows With Your Child:
The VIP Members Area was created specifically for parents to help their children sleep better and can be used as your child grows and changes. It's also the only program that offers such a wide range of options for parents anywhere on the sleep solution journey. After all, no one knows better than we do that the path to better sleep is rarely a straight, flat line. There are twists, turns, hills, forks in the road, and even an occasional booby trap!

It doesn't matter if you're exploring sleep schedules for the first time, or if you're simply looking for resources to support an existing sleep plan. We provide the guidance you need to reach your day and nighttime sleep goals – no matter how short or long it takes to get there.
Wide Variety of Information and Sleep Solutions:
For first-time parents or those struggling with sleep patterns and habits in a second, third, or even fourth child, we offer resources to:
Learn more about the nature of sleep,
Break undesirable sleep associations,
Enhance nap quality, or
Start stabilizing your child's energy levels throughout the day, through the use of your unlimited access to e-Book content and members-only articles.
Unlimited Access to E-Books and Tools for Success:
Our full range of assessment quizzes, do-it-yourself tutorials, and e-Books (including The 3-Step System to Help Your Baby Sleep, Mastering Naps & Schedules, The 5-Step System to Better Toddler Sleep, Essential Keys to Your Newborn's Sleep, and Shift Your Child's Schedule), are all included in all VIP Members Area subscriptions.
Get Help from an Expert Sleep Consultant With Years of Experience:
As a Baby Sleep Site® VIP member, you also have full access to:
A comprehensive library of recorded audio courses on a range of topics
Question and Answer sessions with Nicole
"Ask the Author" on any page and receive expert one-on-one advice
Flexibility and Unlimited Access:
We all live busy lives and sometimes you can't make a scheduled appointment. Many of these options are offered 24 hours/day, allowing you to further personalize your access to this information.
Addresses specific sleep challenges:
For a truly unique experience, the VIP Members Area also covers niche sleep challenges that allow you to access resources particular to your situation. If you're interested specifically in any of the following, the VIP Members Area is a great choice for you:
Night-weaning
Sleep options for parents of multiples
Newborn sleep and feeding
No-cry sleep solutions
Maintaining sleep schedules across different caregivers
Sleep schedules during travel
Transitioning sleep schedules
Our e-Books and resources provide more specialized solutions and options using the same comprehensive approach
Budget-Friendly:
If you've been considering any of the e-Books or resources offered here at The Baby Sleep Site®, the VIP Members Area is a great place to start. No other package is as comprehensive as this one, and it's been designed with easy use and affordability in mind. In fact, for less than $20 per month, you get access to the full range of eBooks, articles, and online support options we offer, including projects still under development!
E-Books:
VIP Members have unlimited access to our entire library of baby and toddler sleep e-Books (that's over $165 of e-Book material!) The best part? When you access our e-Books through the VIP Members Area, they become interactive.

Ever wished, while reading a book on sleep, that you could ask the author a question? Well, as a VIP member, you can! Simply leave a comment or question on any e-Book page, and one of our expert sleep consultants will reply.

Titles you will enjoy include:
Essential Keys to Your Newborn's Sleep
The 3-Step System to Help Your Baby Sleep
Mastering Naps & Schedules
The 5-Step System to Better Toddler Sleep
Shift Your Child's Sleep Schedule
Articles and Resources:
The Baby Sleep Site VIP Members Area offers a wide variety of resources, including:
Members-only articles
Assessment quizzes
Real-life case studies, including Sleep Coaching Twins with No Crying!
Do-it-yourself tutorials, including a workbook to create your own sleep plan!
Additional resources on the web
Downloads to help support you and your family
Custom Schedule Generator:
Did your baby wake up earlier or later than usual today and you're not sure how to adjust the schedule? Wish you could have a customized nap and feeding schedule that's based on your baby's age and today's wake-up time?

You can, with our members-only custom schedule generator! Just input your baby's age and morning wake-time, and you'll get a customized daily schedule, complete with nap and feeding times. This is one of those tools that will be useful for a very, very long time – whip up a new schedule each month, or every time your baby has a "sleep speed bump" and struggles with disruptions to your usual schedule.
Expert Advice and Support:
With our "Ask the Author!" feature, you can ask a question on any page and a sleep consultant will answer. Answer all those "What if" questions with ease! Or, take advantage of live support from one of our expert sleep consultants! Members enjoy a weekly VIP-only chat room with advice and support from an expert sleep consultant.
Ad-Free Experience:
Don't you hate it when you are reading an article and an ad gets in the way? Read through the VIP Members Area at your leisure without annoying pop-up ads or other distractions.
Multiple Pricing Choices:
For further flexibility, we offer multiple pricing options. Choose which one fits you best and start accessing the full range of The Baby Sleep Site® resources today!
100% Guarantee:
We get it. There's no shortage of sleep solutions on the internet these days and it's hard to know which one to choose. That's why we have a 100% guarantee. If you sign up and don't find what you're looking for, contact us within 30 days for a full refund.
Discounts from Partners:
Tap into discounts on other products available to you from our various partners. We are always looking for products that will improve sleep, keep your children safe, enhance parenting skills, and more! By combining the resources in our VIP Members Area and partner products, your entire family will be sleeping in no time!
I tried sleep training when my son was 8 months old and it was horrible. I researched all the sleep training methods before, had bought books on the subject, and even attended a sleep training consultation – whose method sounded so terrible to me that I just decided to not even try it. The way your e-Book is put together made all the difference. The way you explained sleep training and your understanding and compassion put it all into perspective for me. I felt like I had finally found someone who actually understood what I was going through! It was like you wrote the book just for me. When I read it, I actually cried from relief. It sounds so cliché, but your help has changed my life. I feel like a new person. I am finally in control of my life again and I feel like I can now be the mother to my child that he deserves. I am still working on the naps, although they are much better already too. So I will remain a loyal reader of your site and refer all my mommy friends to you!!! THANK YOU SO MUCH.
– Charlotte, South Africa, Johannesburg
I purchased your book and it helped a great deal. Our daughter is sleeping well through the night – that actually wasn't our problem. Nap time was the issue and I was beside myself with anguish over it. Your book was great and your email responses were very helpful. We even took a trip to California and back and the napping routine remained fairly consistent. She falls asleep on her own now without fussing and is sleeping 3-4 hours during the day and 11-12 hours at night. Thank you so much!
– Heather and Jay, Washington, D.C.
My husband and I were coming towards the end of our rope!! … Then we found Nicole. She has been a GODSEND to our family, helping us with step by step advice that is well researched, nurturing and proven effective. She gave us a method that worked for our family, and encouraged us to stay the course. Don´t think about this twice, reach out to Nicole….YOUR LIFE WILL CHANGE!
– Carolina, Juan and Baby Marcos, Norwalk, Connecticut
Nicole's nap e-book has been unbelievably helpful. I have twin girls and I've been able to use this book as a resource as my girls have grown and changed. I really like that this book combines the approaches of many well-known sleep books that are out there, and it gives you enough options to figure out what is right for you and your babies. I also like that Nicole offers schedule choices as it shows that she realizes that napping is not 'one size fits all,' especially important when you have twins! Now my girls are great nappers, which means that we are all happy and well-rested because we are all getting the break that we need!
– Jen, New York, NY, Mom to Julia and Olivia
VIP Membership Benefits At-a-Glance
Access all of The Baby Sleep Site® e-Books, as well as dozens of recorded audio courses, quizzes, and exclusive content – all at no additional charge!
Ask the Author! Ask questions on any page and an expert sleep consultant will answer. Tap into 15+ years of experience!
Custom schedule maker with feeding times. Simply enter your wake-up time and GO!
Learn from your peers with our case studies and enjoy detailed day-by-day plans written by sleep consultants.
Enjoy special discounts on products from our partners
Ad-Free Experience
No commitment — cancel anytime!
100% Guarantee
Choose from our flexible subscription plans
No commitment — cancel anytime!
1 Month Recurring Subscription
$39 USD
Start getting more sleep today!
AUTO-RENEWS monthly, cancel anytime
3-Month Recurring Subscription
(Most Popular!)
$49 USD
Less than $17 per month!
AUTO-RENEWS quarterly, cancel anytime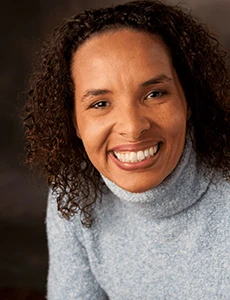 P.S. If you have any questions that have been unanswered, please email us directly and let us know how we can help. We're happy to get your feedback and answer your questions!