We have written many articles about sleep training from why night-weaning may be failing, the best age to start sleep training to what's the best weekday to start sleep training. We have also answered questions like whether to use cry it out for naps, what types of sleep training methods exist, and whether you should stop sleep training during separation anxiety.
We obviously get a lot of questions about sleep training in our Helpdesk and we thought it would be a good idea to write up a summary of all the do's and don'ts when it comes to sleep training. Keep reading for 10 vital dos and don'ts of sleep training, as well as tips to help you decide how sleep training will be impacted your child's temperament.
10 Baby Sleep Training Dos and Don'ts
A quick note – please don't equate sleep training with cry it out. We know that most families really prefer to try gentler methods, and can't stand the idea of hearing their babies cry…but we also know that some families end up needing to use cry it out for a variety for reasons just the same. For the purposes of this article, sleep training or sleep coaching is really meant to mean teaching your baby a new way to sleep whether you take a few days or a few weeks or a few months. The pace is up to you as well as the method you choose to accomplish your sleep goals.
And that transitions us nicely into point #1…
DO explore various sleep training methods – There are gentle sleep training methods that can work well for some babies just like other babies may need a faster (and sometimes less confusing) approach such as cry it out or something in between. And, sometimes, co-sleeping is the answer.
DO create a strong foundation first – make sure your child's sleep space is soothing and will promote sleep, and that you've made any necessary changes to your sleep and feeding schedule at least 1 week before you start sleep training, ideally. You'll also want to rule out any other cases of your baby's night waking or short naps before you start sleep training. Our team is 100% committed to using this kind of holistic approach to sleep, which is why we don't always start our sleep plans with sleep training.
DO make sure you are prepared to follow through. Sleep training can require a lot of commitment and you have to be ready to go down that road!
DO find a support system to help you through. Make sure your spouse or partner is on board (that's key to some families' sleep training success, as you both should respond to your baby in the same way in order for sleep training to be most effective). If you're a single parent, or your spouse isn't available/supportive, ask a friend or other family member you can turn to. And, of course, you can always turn to our team of expert consultants for compassionate support and a sympathetic ear, as well as expert advice in how to make sure sleep training goes as smoothly (and as quickly) as possible.
DO make a plan ahead of time. A plan is critical to sleep training success in many cases. You need to decide ahead of time how you're going to handle your baby's crying, and what your overall timeline for sleep training looks like. Need help with a sleep plan and confused where to start? Consider having one made for you!
DON'T try sleep training too young. You should always use gentle methods to help your baby learn to sleep well during the newborn stage, and even at 4 months –6 months, you will likely want to try gentler approaches. Your baby will be developing and maturing rapidly and as you establish a foundation, you can let your baby do more and more of the "work" independently.
DON'T night-wean at the same time you start sleep training necessarily (unless that's your only goal). Why? Because feelings of doubt about whether or not your baby is hungry or simply thinks he needs help falling asleep will often undermine even the best of plans.
DON'T send mixed messages or be inconsistent in your approach. Stick to your sleep coaching plan for at least a week or two before you make changes – and be sure that while you are implementing your sleep training method of choice you are as consistent as possible in how you respond to your baby. If you're inconsistent, it's unfair to your child – not to mention confusing, and you are likely not to make much progress, leaving everyone more tired (and emotionally drained) than when you started.
DON'T wait until you're at your wit's end and do it. Many parents who resort to cry it out because they're practically cross-eyed with exhaustion and they tend to do it without a plan. And then, ultimately end up sending mixed messages and being inconsistent (see the previous point). If you're already at your wit's end, then you'll have to disregard this one, but many of the parents we work with know a change needs to be made and it's better to make changes sooner rather than later. When you are at your wit's end, you tend to make more mistakes, become inconsistent, or resort to a method you didn't want to in the first place.
DON'T necessarily do naps and nights at the same time. Working on naps and nights at the same time often ends up being overwhelming for your baby AND for you, especially if there is a lot of crying, and that can make it nearly impossible to follow through.
And, one bonus thing to consider:
DON'T have high expectations that you will be "done" in 3 days. While that's true for some, it's not true for all. Instead, plan for a realistic timeline before you start.
Baby Sleep Training And Your Baby's Temperament
It's important to remember that sleep training your baby isn't just about whether or not you're ready to try it – it's about how your baby will handle the process, too! The truth is, certain temperaments respond much better to sleep training than others, so knowing ahead of time how your baby's personality will mesh with cry it out is helpful.
You can read our entire baby sleep and temperament series for specific details on how each temperament trait will impact sleep training, but here's a quick summary to get you started:
All of this to say that every baby is unique, so you may need to experiment a bit with what works for your child. If you're struggling with sleep training your baby – whether you're considering cry it out or not – you may need help from an expert. Our team of expert consultants is ready to offer you compassionate, caring support that is 100% personalized to your unique situation. Whether you want to start with gentle methods, or whether you want personalized recommendations about how to proceed with cry it out, or somewhere in-between, we will work with you, and use approaches that mesh with your goals, your parenting philosophy, and your child's personality and temperament. Let our team start working on your Personalized Sleep Plan™ today!
Browse our list of consultation package options here.
Once you make your choice and purchase, you will immediately receive an e-mail with your Helpdesk login information. You'll be able to log in and start your Family Sleep History form right away – it's that simple!
What are your thoughts on the dos and don'ts of cry it out? We want to hear from you!
Our Members Area is packed with exclusive content and resources: e-Books, assessments, detailed case studies, expert advice, peer support, and more. It actually costs less to join than buying products separately! As a member, you'll also enjoy a weekly chat with an expert sleep consultant!
Essential Keys to Your Newborn's Sleep is THE newborn sleep book that will help you to not only improve your newborn's sleep using gentle, sleep-inducing routines – it will also answer your feeding and newborn care questions. You can even buy a bundle package that includes the e-book AND a Personalized Sleep Plan® PLUS a follow-up email to use for further support!
For those persistent nighttime struggles, check out The 3 Step System to Help Your Baby Sleep. Using the same unique approach and practical tools for success, this e-book helps you and your baby sleep through the night.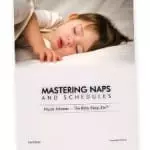 If you're looking for ways to get your baby or toddler into a healthy sleeping routine during the day, I encourage you to explore Mastering Naps and Schedules, a comprehensive guide to napping routines, nap transitions, and all the other important "how-tos" of good baby sleep. With over 45 sample sleep schedules and planning worksheets, Mastering Naps and Schedules is a hands-on tool ideal for any parenting style.
For those persistent toddler sleep struggles, check out The 5 Step System to Help Your Toddler Sleep. Using the same unique approach and practical tools for success, this e-book helps you and your toddler sleep through the night and enjoy a better daytime schedule.